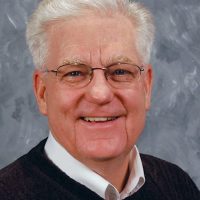 Dr. Les Ollila
​Dr. Les Ollila received a B.A. from Bob Jones University, a L.L.D. honorary degree from Bob Jones University, and a D.D. honorary degree from FaithWay Baptist College of Michigan.
After pastoring in South Carolina, he served ten years as associate pastor and director of youth ministries at Calvary Baptist Church of Roseville, Michigan. For five years, Les and Charlene ministered with Life Action Revival Ministries. He served as president of Northland Baptist Bible College from 1984-2002 and Chancellor of Northland from 2003-2013.
Besides directing Leadership Ministries, he has authored and co-authored several books. He is a nationally recognized seminar and conference speaker in the areas of leadership training, Christian educators conferences, family-centered church meetings, summer camps, and Christian school ministries.
He is now serving as the director of Building Great Leaders, a ministry emphasizing servant leadership to pastors, churches, colleges, and other Christian ministries both in the U.S. and overseas.